The Shop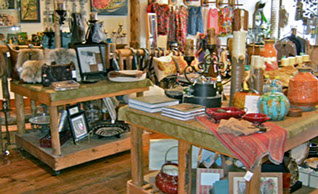 Bucking Rainbow is one of Steamboat Springs premier retailers. Whether you are oufitting yourself for a day on the river or a night out in Steamboat Springs, Bucking Rainbow's retail store is the place to shop. From men's and women's apparel, leather jackets, and home furnishings and gifts, our diverse product mix has something for everyone. Drop by our store in the heart of historic downtown Steamboat Springs or feel free to browse our site to view some of our unique lines.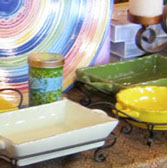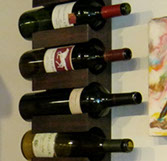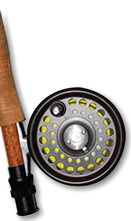 Fly Fishing Gear
Our full service fly shop has you covered whether fishing in the Yampa Valley or the Caribbean. Our courteous and knowledgeable staff can help you select the right fly rod or send you off with the right flies for your next trip. Lines include Orvis, William Joseph packs, Hatch reels, Wachter nets, Costa Del Mar sunglasses, Yeti coolers, and comprehensive selection of flies.
Home Accessories & Gifts
Bucking Rainbow has a broad selection of accessories for your enjoyment and to entertain in your home. To showcase your home seasonally, we are always adding interesting
new products.
Need a special gift for someone back home?
We have unique gifts that will impress the hardest to buy for.
Seasonal Womens Apparel
Mountain lifestyle, girls night out, unique styles to impress your friends back home... all the latest fashions. Our luxurious womens' apparel includes Miss Me Jeans, Nic + Zoe, Hazel, Parajumpers, Ryan Michael, Double J Saddlery, locally made jewelry and so much more.
Fashionable Men's Apparel
We strive to offer our clients the newest and best in mens clothing. Our popular collection of casual wear, business casual and contemporary brands will work for both your mountain lifestyle as well as back home. Brands include Ryan Michael, EQ, Richard Comstock, Martin Gordan, Lone Pine Leathers, Tori Richard, Citizens of Humanity, Rufus, J. Campbell, and North River.